Sugar Land Town Square
Shop, Dine, Play, Stay. That sums up the experience you can have at Sugar Land's Town Square. Well, there are three more things: Fun,Fun, Fun!
In 2003 Planned Community Developers and the City of Sugar Land came together for one of the most bold and successful public/private partnerships in America. From that partnership, Town Square was born. It is the beating heart of Sugar Land, where Sugar Land residents and visitors work, live, shop and gather. The Sugar Land Town Center is anchored by Sugar Land City Hall and surrounded by a multitude of offices, a full-service hotel with the largest conference center in Sugar Land, delicious dining options, fantastic storefronts and stylish condos.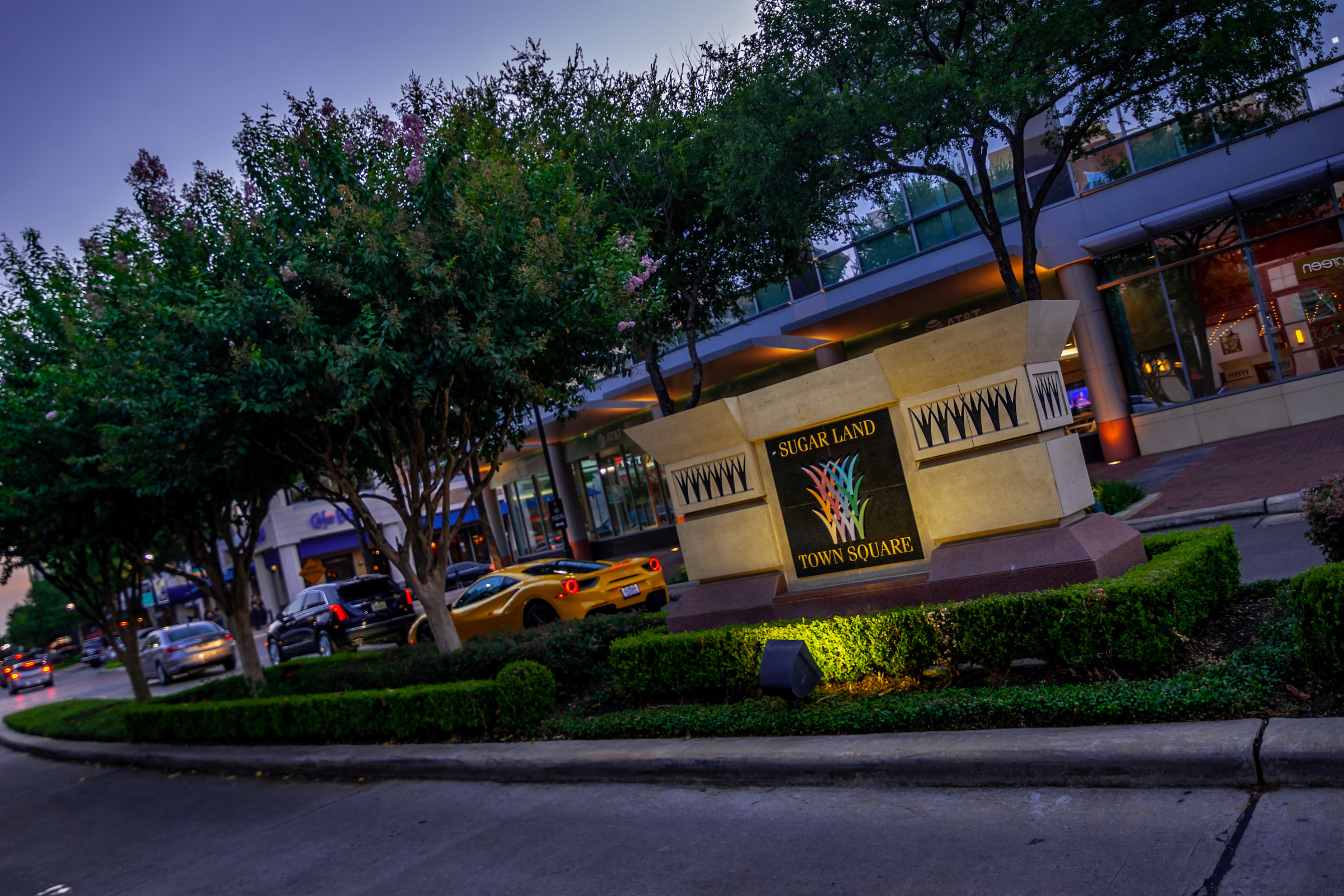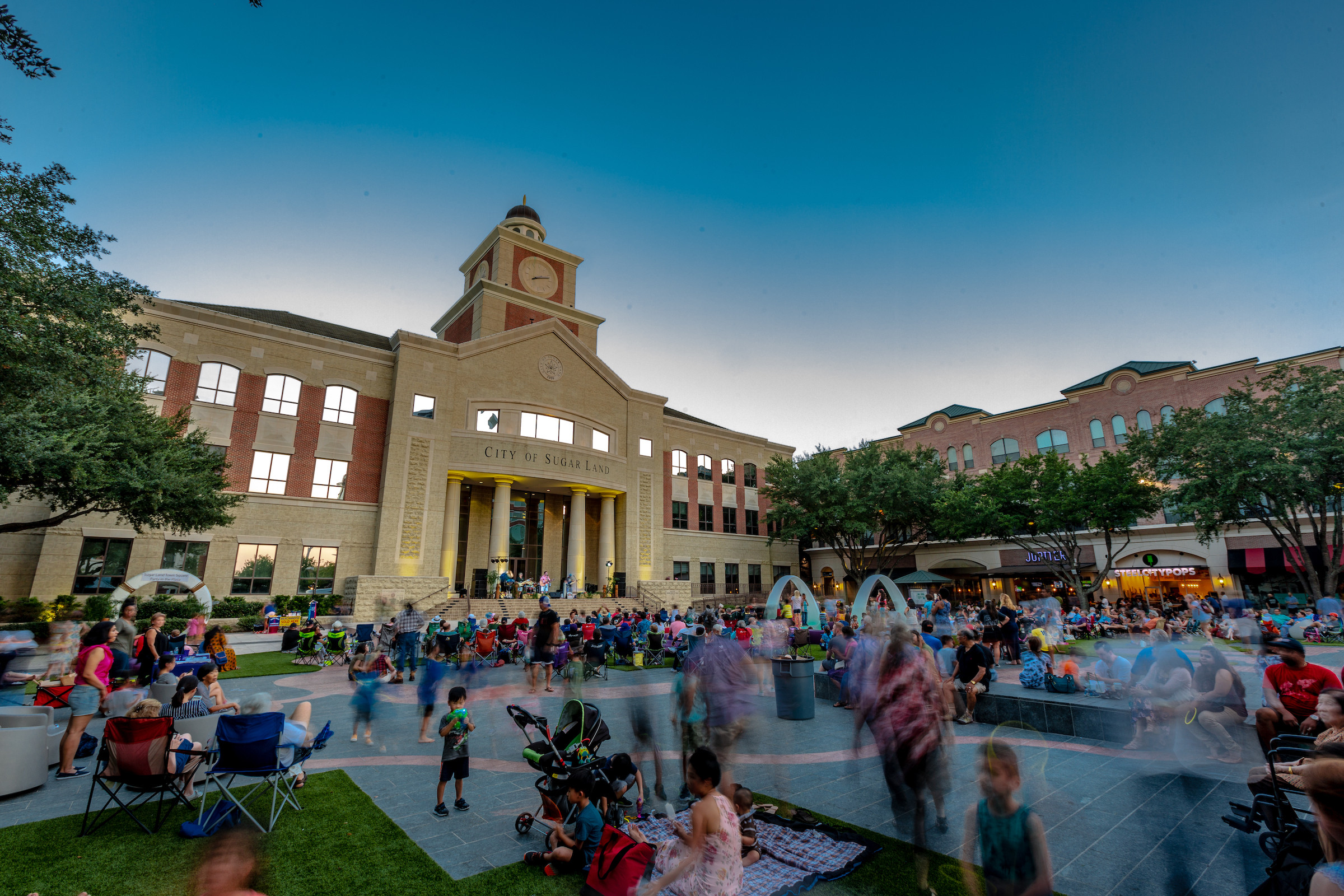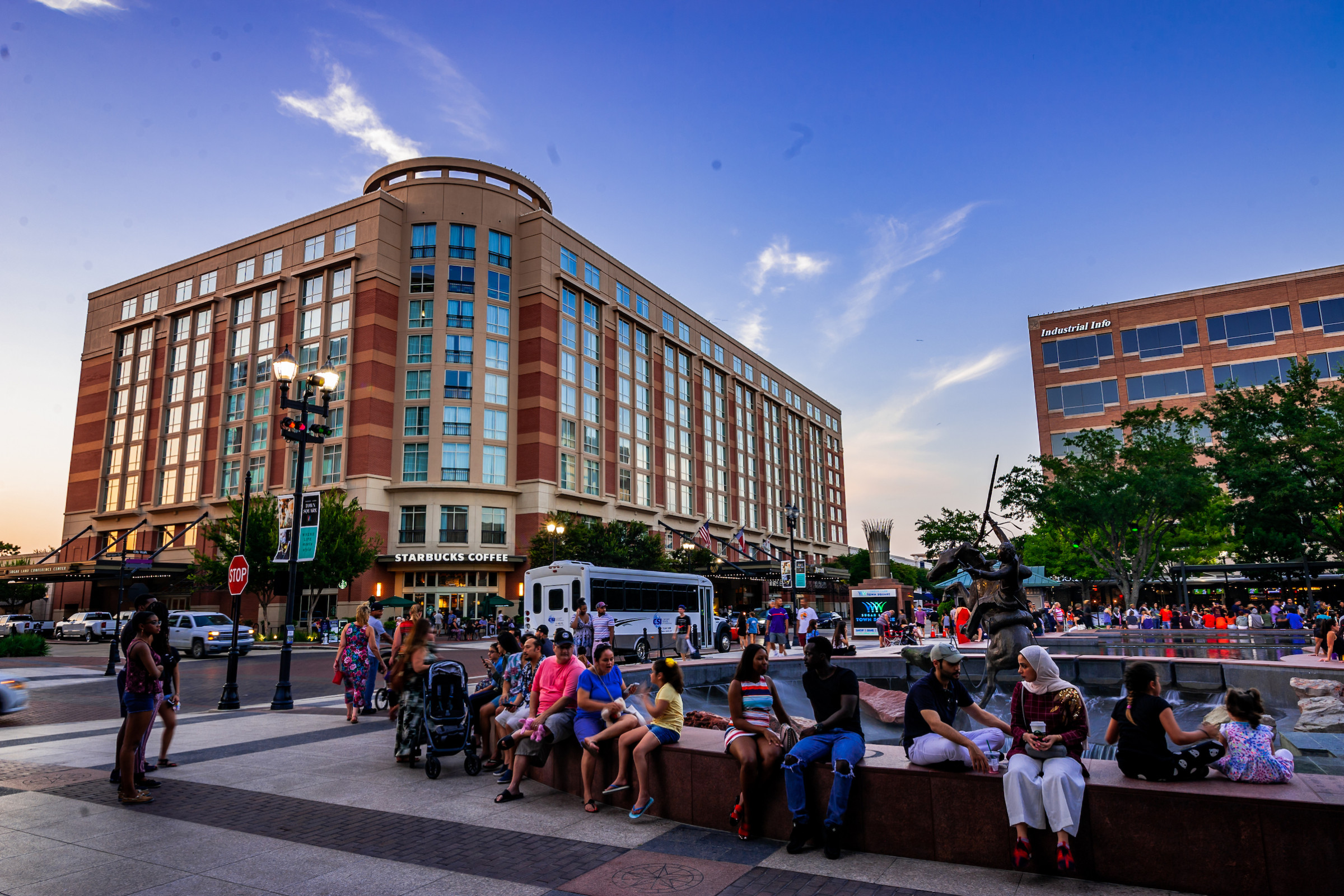 Town Square is 32-acres that make up the geographic center of the city. The development has won several awards for design and functionality. There are 1.4 million square feet of mixed-uses including 560,820 square feet of offices, City Hall, 167 mid-rise residential condos, 242,924 square feet of Main Street retail and restaurants and a 1.4-acre pedestrian plaza.
560,820
Town Square Class A Office SF
64,000+
Total Available SF
300
Marriott Hotel Guest Rooms
24,000 SF
Meeting & Conference Space
On any given day or evening you may find a concert in Town Square, a festival, a holiday celebration, a free movie, or people just hanging out. All that fun makes people hungry, and whether you're a visitor or you work in one of the Town Square office buildings, there are 28 restaurants to choose from around the square to satisfy your taste-buds. Whether you need a phone, glasses, furniture, clothes, cigars or even want to learn to dance like Fred Astaire, you'll find all that around Town Square and there's still some retail space available for the next rise star chef's new restaurant or innovative entrepreneur!
The University of Houston at Sugar Land calls it "The Best Place to Hang Out" and social media sites like Eventseeker call it a "must visit." That's why visitors, who are motivated to spend money, make Town Square a destination.
Town Square functions as a fun destination for residents and visitors but is also its own economic engine powering business development and growth, and providing a venue that is truly unique among cities in Texas and the U.S.A.