Sugar Land Demographics
In Sugar Land, we have over 111,000 people who call our community home.  With one of the most globally diverse populations within the Houston area and the nation, Sugar Land welcomes people who move from a few miles away or from across the globe.
111,026
Sugar Land Current Population (2020)
40,118
Number of Households
$123,261
Median Household Income
According to demographic data from the United States census bureau, our median age is just over 41 and there are slightly more women than men here.  We are very ethnically diverse with a highly educated workforce, nearly 60% of Sugar Land residents aged 25 and older hold a bachelor's degree or higher and local employers also have access to more than half a million college graduates within a 30-minute drive of Sugar Land. Our strong business community employs many of our residents resulting in a median household income in Sugar Land of more than $109,000 annually. 
Most of the people are married, have two kids and live in beautifully master-planned communities. Sugar Land is one of the finest cities in Texas to do business, live, and visit. 
Sugar Land, TX Population by Age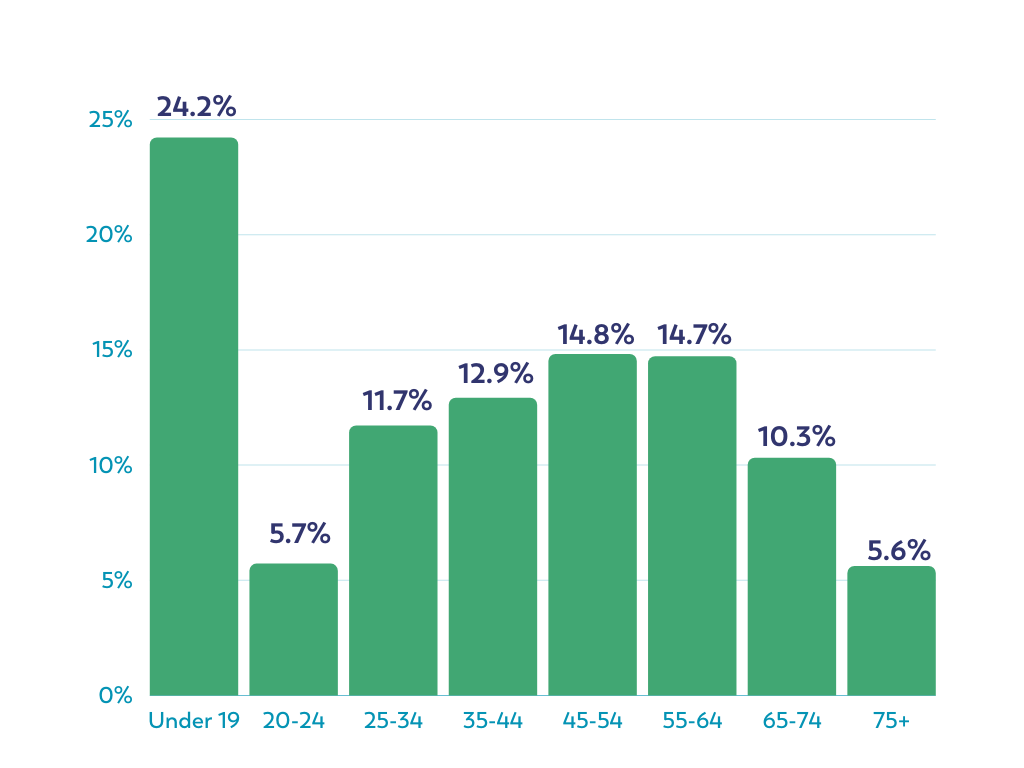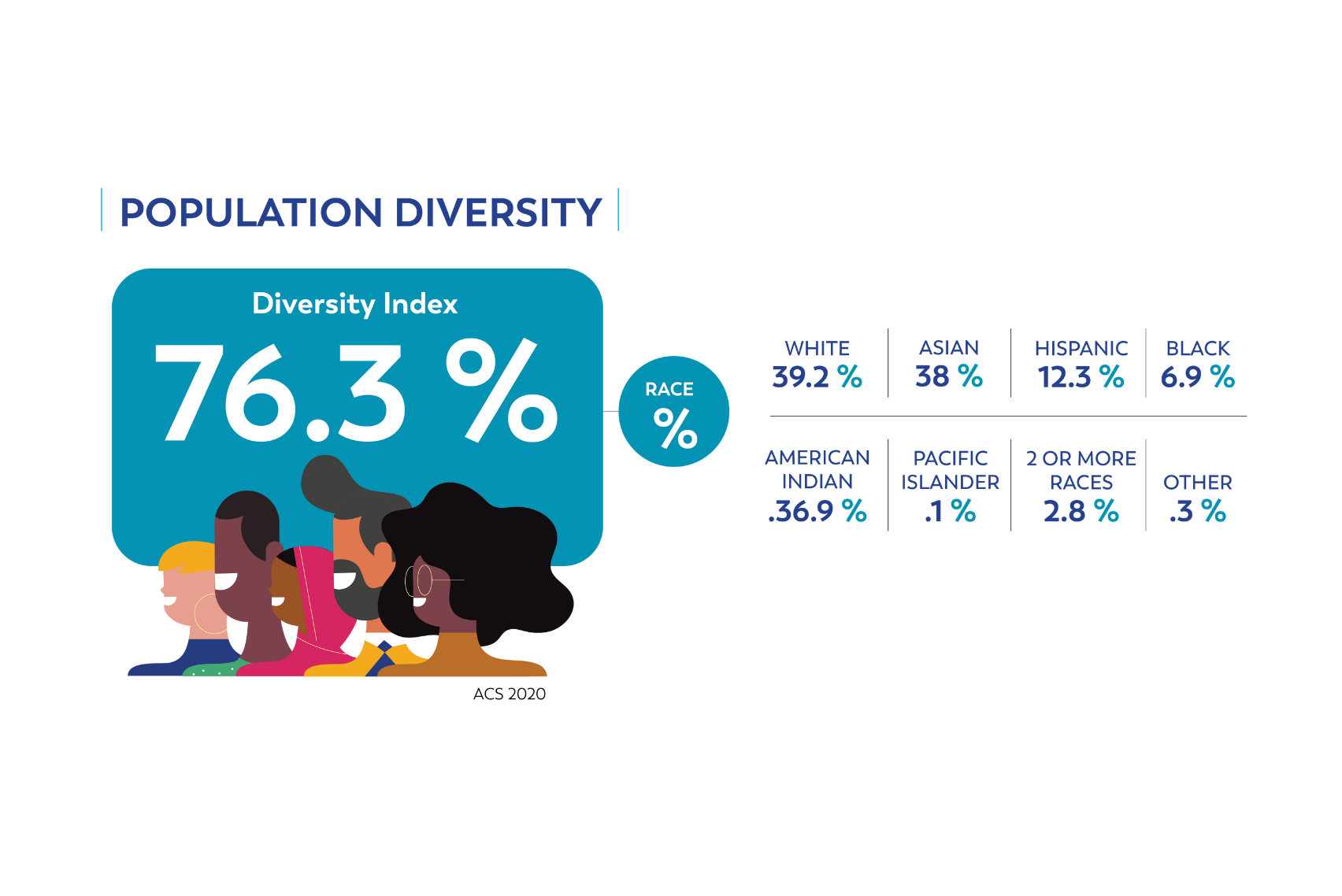 People Love Living Here
Sweetness is ingrained in our city name and the residents of Sugar Land. Diving deeper into the Sugar Land, Texas demographics, almost a quarter of the adult population (24.6%) volunteer to help charitable organizations; over 62% (62.2%) of residents voted in the last election; and almost 8% (7.60%) served on a local committee. (Livability.com) Sugar Land residents love their city and want it to be the best in Texas and the United States and they're willing to put in the time to make that happen.
Sugar Land Economic Overview (JobsEQ 2020)
ESRI Community Profile (2021)