Business Opportunities in Texas
Discover Sugar Land, Texas
Sugar Land is one of the country's economic success stories and home to the best business opportunities in Texas. Located 20 minutes Southwest of downtown Houston, Sugar Land has evolved from a 19th-century industrial center into a thriving metro area. The city takes its name from the Imperial Sugar Company and the city's seal still features the company's crown logo. 
Businesses are flocking to Sugar Land to take advantage of its business-friendly infrastructure, access to top talent and competitive financial incentives. Today, the city boasts 8.9 million square feet of industrial property near Houston, 8 million square feet of retail and 7.9 million square feet of office real estate. These spaces are in high demand with a healthy occupancy rate and tenant lease renewals from large corporations to profitable small businesses. Access to economic support and business development resources ensures that local start-ups and small businesses don't stay small for long.  
The City of Sugar Land boasts a highly educated talent pool right outside of Houston, Texas. As a result, local incomes are higher than the national average, creating an affluent community and high quality of life. The city participates in successful partnerships with citizens and corporations to make Sugar Land a great place for businesses and residents.  
As the 16th fastest growing city in the United States, all levels of employment in the City of Sugar Land are projected to grow 2.6% over the next ten years and occupations requiring a postgraduate degree are forecasted to grow 3% per year – another reflection of its highly educated workforce. The city isn't short of jobs either. Between 2015 and 2020, Sugar Land received a total of $40 million dollars in venture capital funding. Business and professional services employment in Sugar Land increased by nearly 25% in that same period. Employment in the health sciences rose nearly 9% nationally – an increase of approximately 1 million workers – and long-term growth is expected to remain strong.  Sugar Land is also a great city for small business owners to cultivate successful businesses.
One of America's Best Small Cities
Sugar Land is known as "One of America's Best Small Cities." It ranked 5th in WalletHub's 2020 study, which compared 1,200 small U.S. cities in five categories: affordability, economic health, education and health, quality of life and safety. Sugar Land ranked first for most populous city and job growth.
So what makes Sugar Land such a great place to live and work? The city is located in Fort Bend County, an ethnically diverse area with a wide range of leisure and entertainment options. The Town Square is the city's geographic center and meeting point, where residents and visitors can relax, shop, dine and enjoy live entertainment. Despite its urban status, Sugar Land is also full of natural beauty. The Brazos River flows through a fertile plain of parks, fields and lakes, which paired with the subtropical climate, makes it perfect for outdoor living. The city boasts 20 miles of walking and biking trails with opportunities for kayaking and other water sports.  
When it comes to success in business and working conditions, Sugar Land reigns supreme. Verizon crowned the Houston areas mighty neighbor the "most ambitious U.S. city" due to a high average household income of $157,923 and low unemployment rate (3%). Sugar Land is a supportive environment for driven entrepreneurs and business owners. According to a study by SmartAsset, Sugar Land is the 9th best city for Black entrepreneurs to successfully launch and grow their businesses.  Safety is a huge priority for people looking to relocate – especially those with families. Sugar Land scores highly in this category too. It was recently named the 2nd safest midsize city in the U.S. using data released by the FBI.  Experience the booming city lifestyles of Dallas and Houston, but in the comfort and safety of Sugar Land, Texas!  
Doing Business in Sugar Land
Business opportunities in Texas don't get any sweeter than in Sugar Land. Everything is geared towards making life easy for entrepreneurs and business owners. Those starting a business have access to resources that help keep costs low and profits high. In addition to low taxes and special funds, employers can apply for programs to support workforce development. 
Fort Bend Chamber of Commerce can help navigate starting a business in the locality. Its Business Startup Guide provides information on everything for beginners from the legal aspects of starting a business to local contacts for permits and licenses, business models and more.
Sugar Land values a well-educated and highly trained workforce, but understands that even the most qualified employee never stops learning. We have the resources to keep your workforce up to date with the latest developments and research in their respective fields. From technical courses to on-the-job training, Sugar Land's Office of Economic Development can assist in getting funding for various local and state-wide programs. In 2019 alone, the city's economic development team upgraded the skills of 9,115 workers in existing Texas jobs – and can do the same for you. 
 Great Businesses are Based in Sugar Land, Texas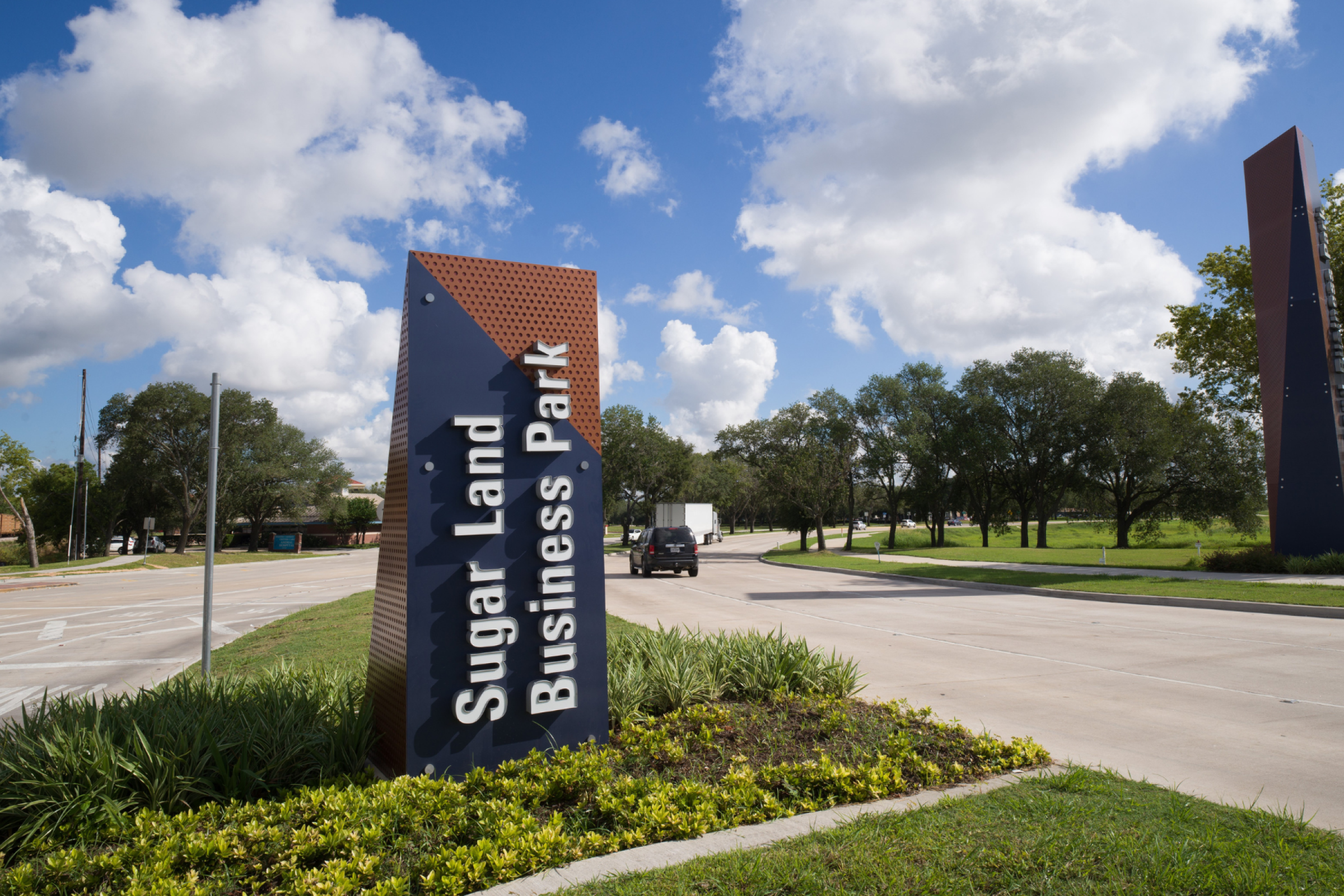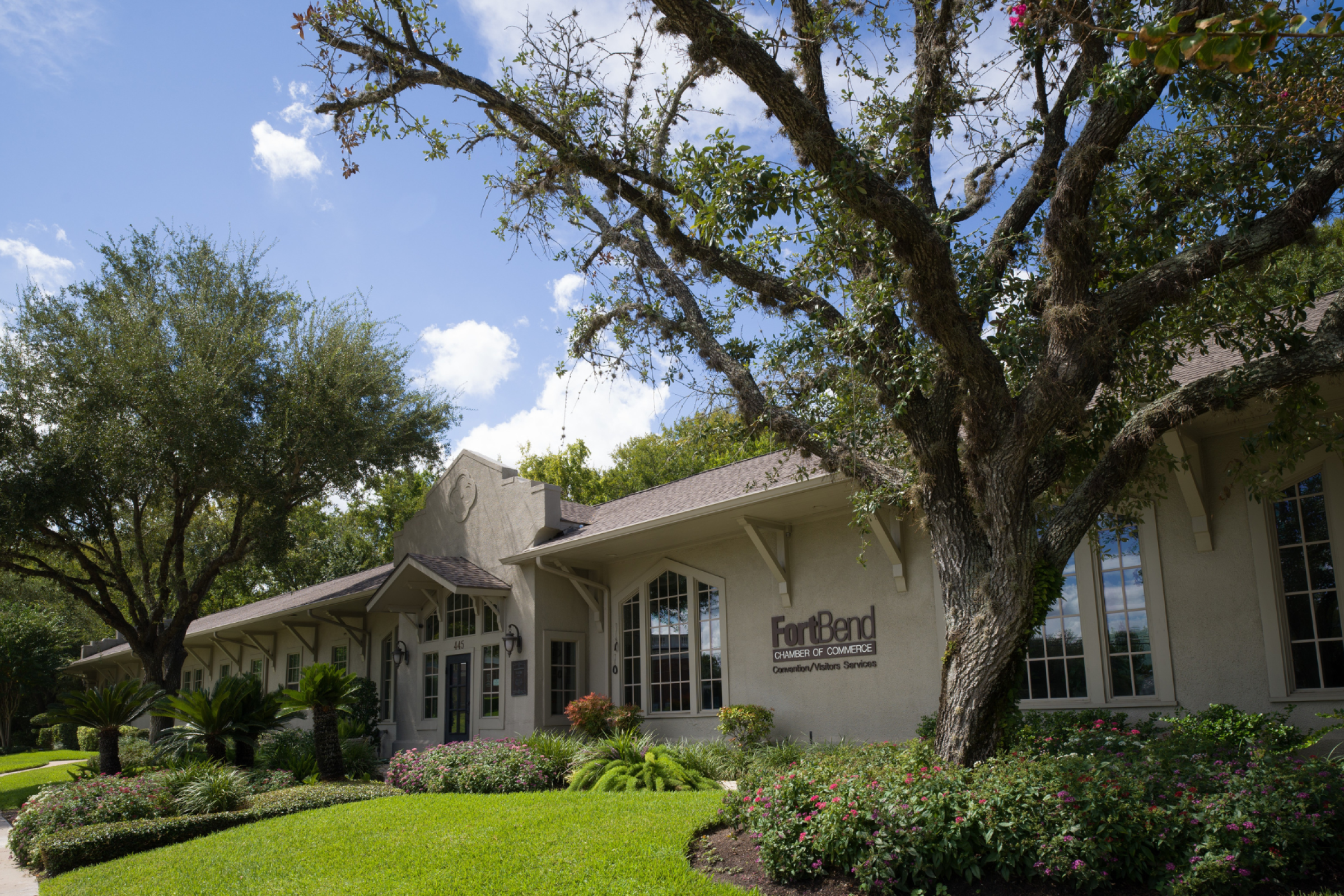 Whether you're looking to make your small business ideas a reality or relocate your HQ, set up your business's new home right outside the city of Houston! 
Sugar Land Difference
From major corporate headquarters to beautiful master-planned communities surrounded by water, world-class entertainment venue, to high end shopping and dining experiences, recreational opportunities, and historical centers, Sugar Land, Texas has it all!
Sugar Land began in the mid 1880's as a southern plantation growing cotton, sugar and corn that eventually grew into the Imperial Sugar Company. Today, we've become a world class city within the Houston metro area. Why do business in the Houston region you may ask? In Sugar Land, there is a diverse and healthy business mix, ranging from internationally-owned businesses and headquarter operations, to a strong medical cluster, pharmaceutical, technology, light manufacturing, warehouse distribution, insurance and financial firms. Sugar Land economic development has progressed since the 19th century and there is only a future of developments to come.  
Sugar Land has a healthy and stable office market with a high occupancy rate and high rate of tenant lease renewals. Retail establishments contribute to an enhanced lifestyle for residents of Sugar Land, with a majority of national chains mixed with locally-owned restaurants and neighborhood shopping. Unemployment in Sugar Land has typically been lower than county, regional, state and national averages.
Because we have a highly educated workforce, the income of our residents is well above average. This is the Sugar Land difference that tells why doing business in this Texas region is one of the best decisions you can make.
Sugar Land has an affluent and highly educated workforce that keeps local unemployment low and helps it stand apart from other Texas cities.  
Entrepreneurs pursuing new business plans, midsize businesses and Fortune 500s all choose Sugar Land for its industrial, commercial and low-cost office space. 
Find the best business opportunities in Texas with our full-service Geographic Information System (GIS) tool for site selection and demographic research. 
The bottom line is, when businesses and people move to Sugar Land, they don't want to leave!
Data from ESRI