Sugar Land Office of Economic Development
The Sugar Land Office of Economic Development (SLOED) offers an integrated approach of programs and services to support the expansion and retention of existing major employers within the city of Sugar Land and the attraction of companies that offer high-impact jobs. Additionally, our office focuses on attracting event producers to host special events and targeting business and leisure travelers. Our department is broken down into four divisions as seen in the graph below: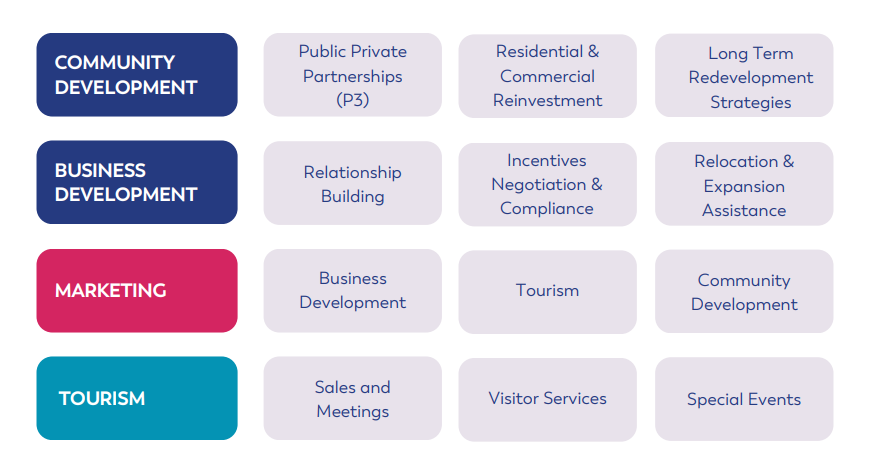 From start-ups to global corporations, we attract new businesses of all sizes to the area and support them once they're here. We assist companies throughout the entire business development process, helping to identify local, state, regional and federal incentives. Entrepreneurs and company representatives rely on our insight and connections to help with Sugar Land site selection, custom research, data, relocation and expansion. Our support continues long after the relocation or expansion project takes place. We identify training opportunities to keep the local workforce's skills a cut above industry standards. 
Sugar Land's economic development community comprises two non-profit corporation boards. The Sugar Land Development Corporation Board (a "Type A" economic development corporation) oversees the city's economic development policy, including project selection and funding. Sugar Land 4B Corporation (a "Type B" corporation) focuses on supporting and promoting economic development activities and quality of life opportunities. It manages the allocation of sales tax funds towards private, public and municipal facilities such as parks, museums, stadiums and parking lots. Since their inception, these corporations have generated a combined total sales tax revenue of almost $240,000,000.  
Several local, regional and state partners contribute to our success. Our economic development allies include chambers of commerce and education, finance and development government organizations. Working alongside our corporation boards, the Sugar Land Joint CIP Grant Program implements community-based projects that improve public spaces.  
Some of the things we do regularly: 
Site Selection Assistance 

Incentives 

Custom Research & Data 

Relocation or Expansion Assistance 

Small Business Support 

Identifying Workforce Training Options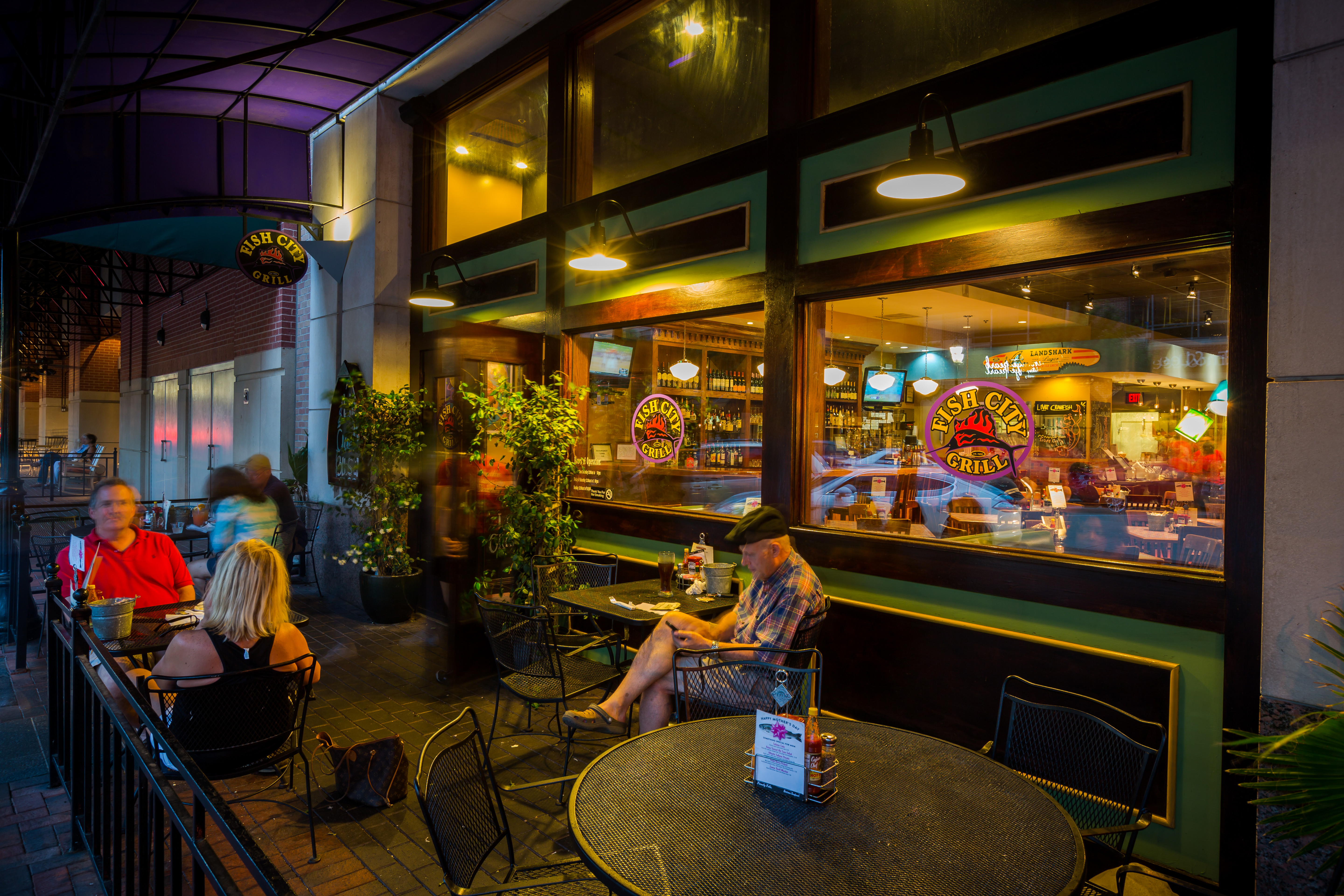 Community Resources
Sugar Land EDC can provide community assistance and resources to serve both professional and business needs. We've fostered several highly successful public-private collaborations between the City of Sugar Land and trusted partners. You can see the results of these partnerships in Sugar Land's iconic Town Square, the award-winning Houston Museum of Natural Science, and The Crown Festival Park at Sugar Land.  
Contact Us 
Stay up to date with the latest Sugar Land, Texas, information by signing up for our newsletter. If you want to learn more about 'The Sugar Land Way' and current projects we're supporting, take a look at our news and press.  
Do you have a question or need additional help? Please contact us.