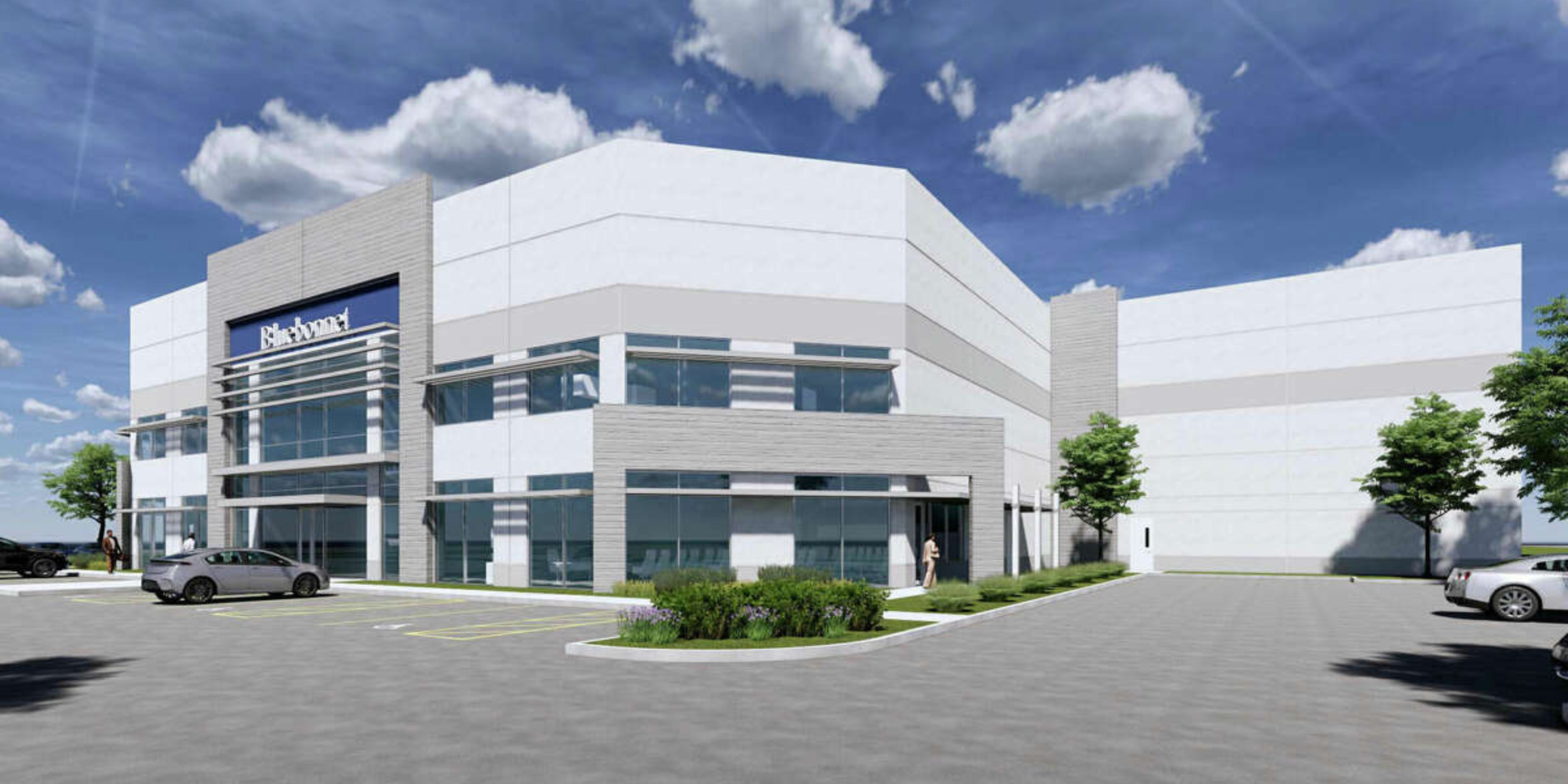 Sugar Land, TX – December 12, 2022 – Bluebonnet Nutrition Corporation, headquartered in Sugar Land, recently completed the construction of its third Sugar Land location, a 128,000-square-foot facility set to open its doors on Monday, December 12, 2022. 
Led by recognized Houston developer Midway, developer of CITYCENTRE and Century Square, the $18 million expansion at Bluebonnet Nutrition's Sugar Land Business Park location will more than triple the company's existing workforce of 100 employees, adding 200 new jobs with an average annual salary of $78,000.  
We are thrilled to spearhead the development of Bluebonnet's new state-of-the-art facility in Sugar Land," said Chris Seckinger, Vice President of Investment and Development for Midway.  Midway has a longstanding, trusting relationship with Bluebonnet, and we are honored to partner with them over 20 years later to further expand their footprint.
Chris Secklinger, Vice President of Investment and Development for Midway
Bluebonnet Nutrition Corporation is a family-owned company that manufactures nutritional supplements. The company offers amino acids and protein powders, multivitamins and mineral formulas, children's nutrition, vitamins, minerals, food supplements and soy products. Headquartered in Sugar Land since 1998, the expanded Business Park location will be used as a mixture of office, research and development and manufacturing space. Bluebonnet's new product is adding more capacity in the capsule and tablet unit, with anticipated inventory values at $11 million.   
"We are thrilled to support Bluebonnet Nutrition's continued growth in Sugar Land and look forward to the exciting technology the new facility will bring to the region," said Director of Economic Development Elizabeth Huff. "The Sugar Land Office of Economic Development is committed to supporting the development of our advanced manufacturing, life sciences and industrial sector."
Elizabeth Huff, Director of Economic Development
The Sugar Land Office of Economic Development worked jointly with Bluebonnet Nutrition Corporation throughout the completion of the project. The Office of Economic Development is proactive in capitalizing on opportunities to expand, construct or relocate businesses to the city to ensure Sugar Land remains an economic powerhouse within the Houston region. These proactive efforts ensure a strong economy, support quality services for Sugar Land residents and allow the city to maintain one of the lowest tax rates in the state among cities of similar size. 
 "It was clear to us that the team at the City of Sugar Land Office of Economic Development was committed to supporting us in our expansion," said President Gary Barrows. "By growing here in Sugar Land, we have access to excellent workforce and city partners to keep our growth strategy on track and make a positive impact on the local economy." 
Gary Barrows, President of Bluebonnet Nutrition
About Sugar Land EDC 
The Sugar Land EDC began in 1999. In our 23-year history we've worked with numerous corporations, developers and entrepreneurs to expand, improve and relocate in Sugar Land. Our work has brought thousands of jobs and well over $1 billion in capital investment to the city. And we support our local businesses once they're here by helping them navigate through what they need to succeed, grow and expand. The Sugar Land EDC is the first point of contact for information to help businesses in Sugar Land stay on a course to success. We assist site selection consultants, developers, brokers and businesses with relocation and expansion in Sugar Land. Beyond many traditional economic development roles, we also advocate for companies throughout the entire project life cycle, from initial contact through move-in and beyond. We assess all aspects of a potential project and determine which local, state, federal and regional incentives may apply based on the business' specifics. 
About Bluebonnet Nutrition Corporation 
Bluebonnet Nutrition Corporation, headquartered in Sugar Land, TX, is a leading NSF GMP Registered® nutritional supplement manufacturer delivering a full line of award-winning, premium dietary supplements and nutritional solutions for every age, gender, life stage, lifestyle, and health concern distributed through fine natural product retailers and their sites in the U.S. and select international markets. 
About Midway  
Real Estate Development and Investment Company  
Discover Midway, a Houston real estate developer, creating remarkable master-planned urban residential, commercial and mixed-use destinations in Texas.