Growing tomorrow's workforce
Home to both a four-year undergraduate and graduate university, as well as three junior/technical colleges, Sugar Land and its  higher educational institutions actively partner with one another, creating a strong workforce for companies and employment opportunities for new graduates. 
University of Houston Sugar Land
The University of Houston Sugar Land (UHSL) is part of the University of Houston system and came about through countless partnerships to bring higher education to the Fort Bend County area.   
UHSL is a Tier One higher education facility, serving students who are pursuing studies in more than 21 undergraduate and graduate academic programs, such as Digital Media, Nursing, Biotechnology, Construction Management, Retailing and Consumer Science, Administration and Supervision, Executive Human Resources Development and more. Among the colleges on Sugar Land's UH campus is the College of Technology, which was completed in 2019 featuring state-of-the-art classrooms, research labs, a greenhouse area, as well as computer and multimedia laboratories.. 
UHSL actively pursues regional business partnerships with academic programs that are a good fit for the businesses. As an instructional site of the University of Houston, there are five colleges on the Sugar Land campus offering programs and degrees.  UHSL is interested in pursuing industry and community partnerships that support the UH academic and research missions.  
Wharton County Junior College

Among the other colleges in Sugar Land, TX is this transfer-driven campus on UHSL land that offers more than 25 different and very affordable courses. The WCJC/University of Houston System Partnership 2 + 2 Joint Admissions Agreement facilitates the admission of WCJC students to the University of Houston system so that they may continue their studies in four-year programs. 
Texas State Technical College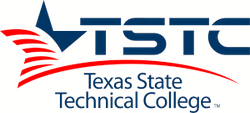 Texas State Technical College in Sugar Land's neighboring community of Rosenberg, only 10 minutes away, provides technical instruction in a partnership with Wharton County Junior College. TSTC helps fill skills gaps and trains workers in programs such as Industrial Systems Technology, Cyber Security, Welding, Robotics, Electrical, HVAC Precision Machining and more. 
Houston Community College-Southwest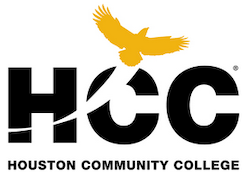 HCC-Southwest is an open-admission, public college in Sugar Land's neighboring city of Staffordratford, offering a high-quality, affordable education for academic advancement, workforce training, career development and lifelong learning to prepare individuals in our diverse communities for life and work in a global and technological society.  The college offers studies in accounting, allied health, business, bank and finance, communications, the arts, engineering, marketing, pharmacy, various fields of science and medicine and much more.